Tracing Borders
March 7 - April 7, 2019
7 - April 7, 2019
A collective journey of works in progress.


We are a collective of thirteen east-asian designers and artists based at TAC (Temporary Art Centre), in Eindhoven, the Netherlands. As a dynamic group, we support each other while developing individual work practices. Our different backgrounds create the base for a diverse body of artworks that includes interdisciplinary formats of art, design, film, installation, visuals and performance. Thus, we initiate a platform for questions, reflections and experiments.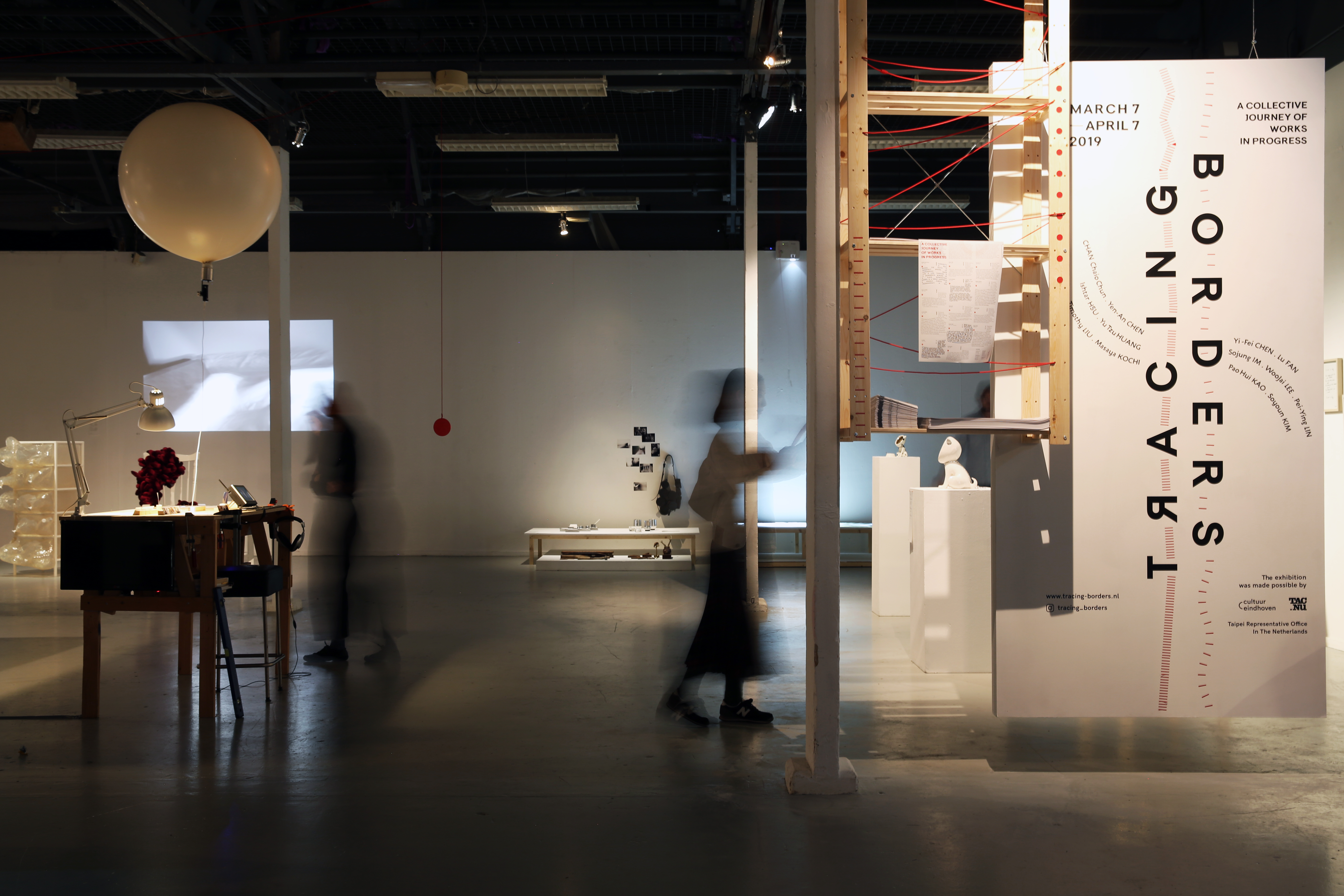 Tracing Borders at Temporary Art Centre, Eindhoven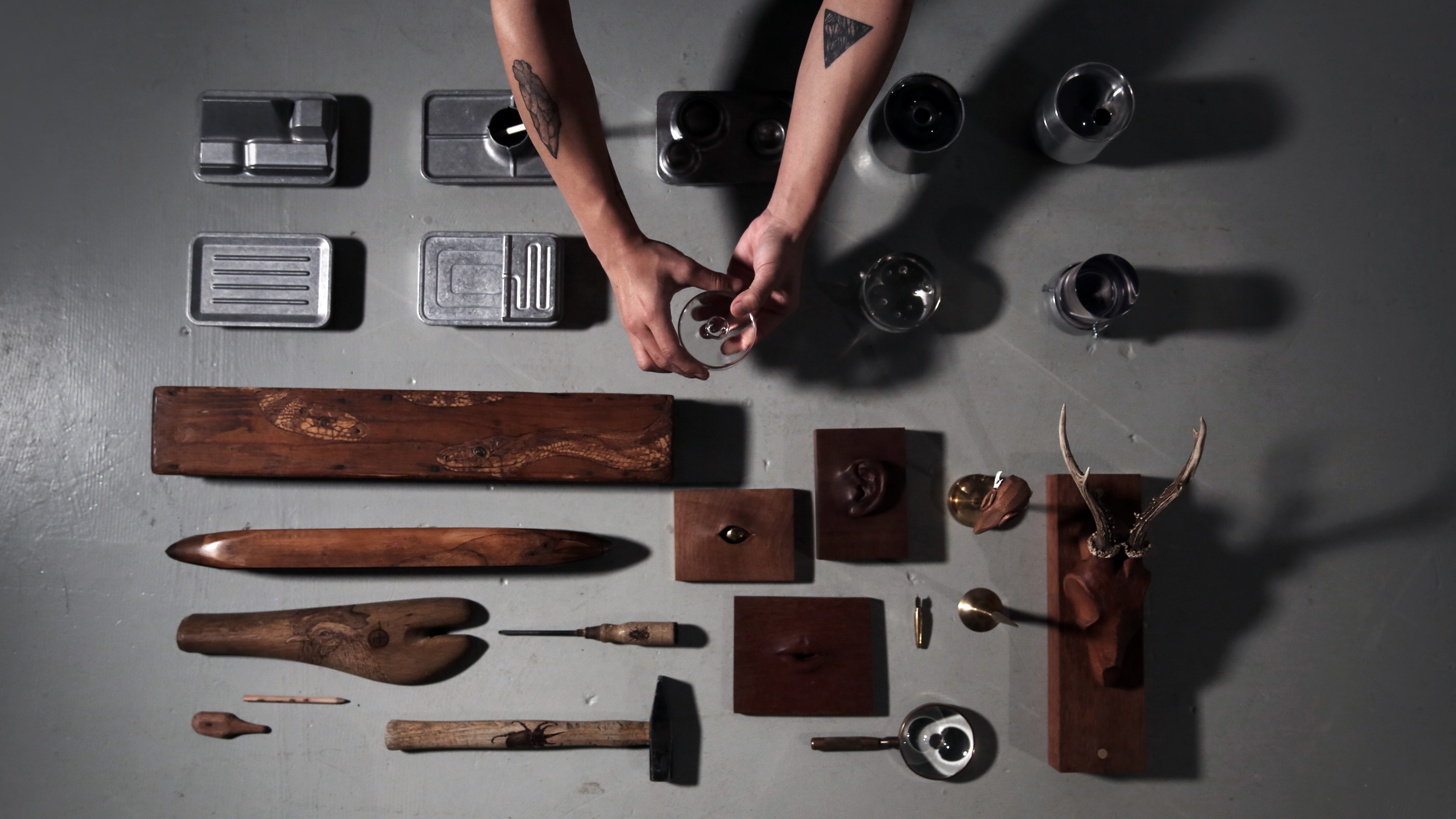 The collection of Yen-An CHEN
Yen-An Chen is a designer, a filmmaker, and a traveler. It is his continued goal to connect people from different fields and backgrounds, analysis their expertise and transforms them into the conversation for the general public. He engages himself to redefine the value of things while it couldn't be seen or hidden from the others.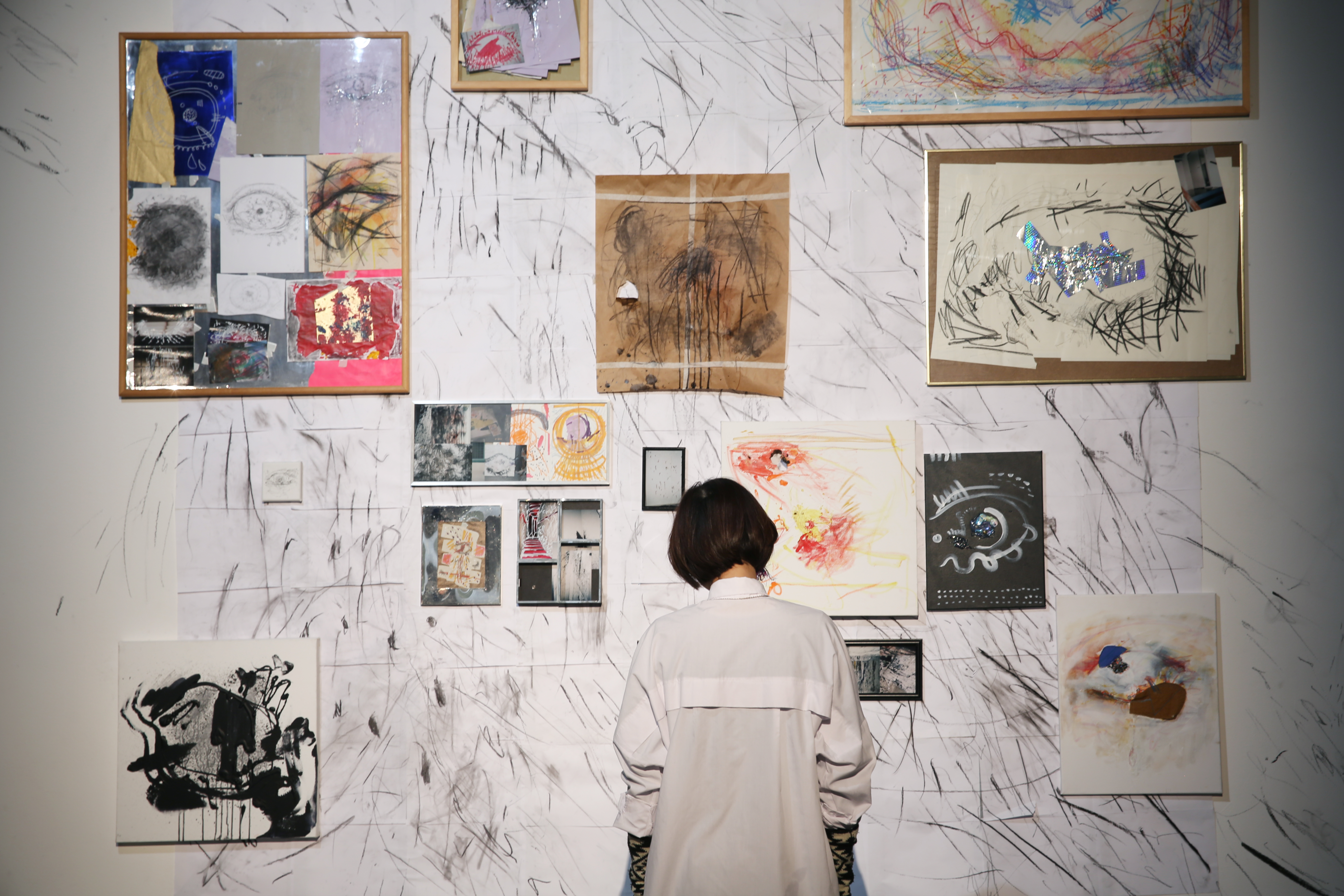 Weather Report by Ishtar HSU
Ishtar's works are mostly unconscious material destruction, paint splashing, cut-and-paste recombination, or image distortion with no explorations of profound philosophies or no drawings of specific objects. The seemingly ridiculous behavior is the way she constantly probes the aesthetic standards through self-talk in visual language. Currently, Ishtar Hsu lives in the Netherlands as a freelance designer/artist, continuing her journey of creation and exploratio
Anti-stereotype by Soyoun KIM
Anti-stereotype (2017), on the process of researching characteristic of both Koreas Anti-stereotype is a translation of both Korean societies. This patterns design was my starting point to ensure I had a neutral perspective towards both Koreas. (left)The North Korean pattern describes its uniform society, while (right)the South Korean pattern describes its diverse individuality. The patterns are based on stereotypes and express the typical image of each Korea. However, on closer inspection, it is found that there are individuals in the North, while there is groupism in the South. In fact, North Korea tends to be individual derived from poverty-era and rigid social structure and South Korea tends to be uniform in order to foster a sense of belonging.

Myislandflag by Masaya KOCHI MM

Masaya Kochi's projects and design practice aim to seek visual expressions formed on the idea of design fiction, exploring possible realities inspired by medias, culture and technology.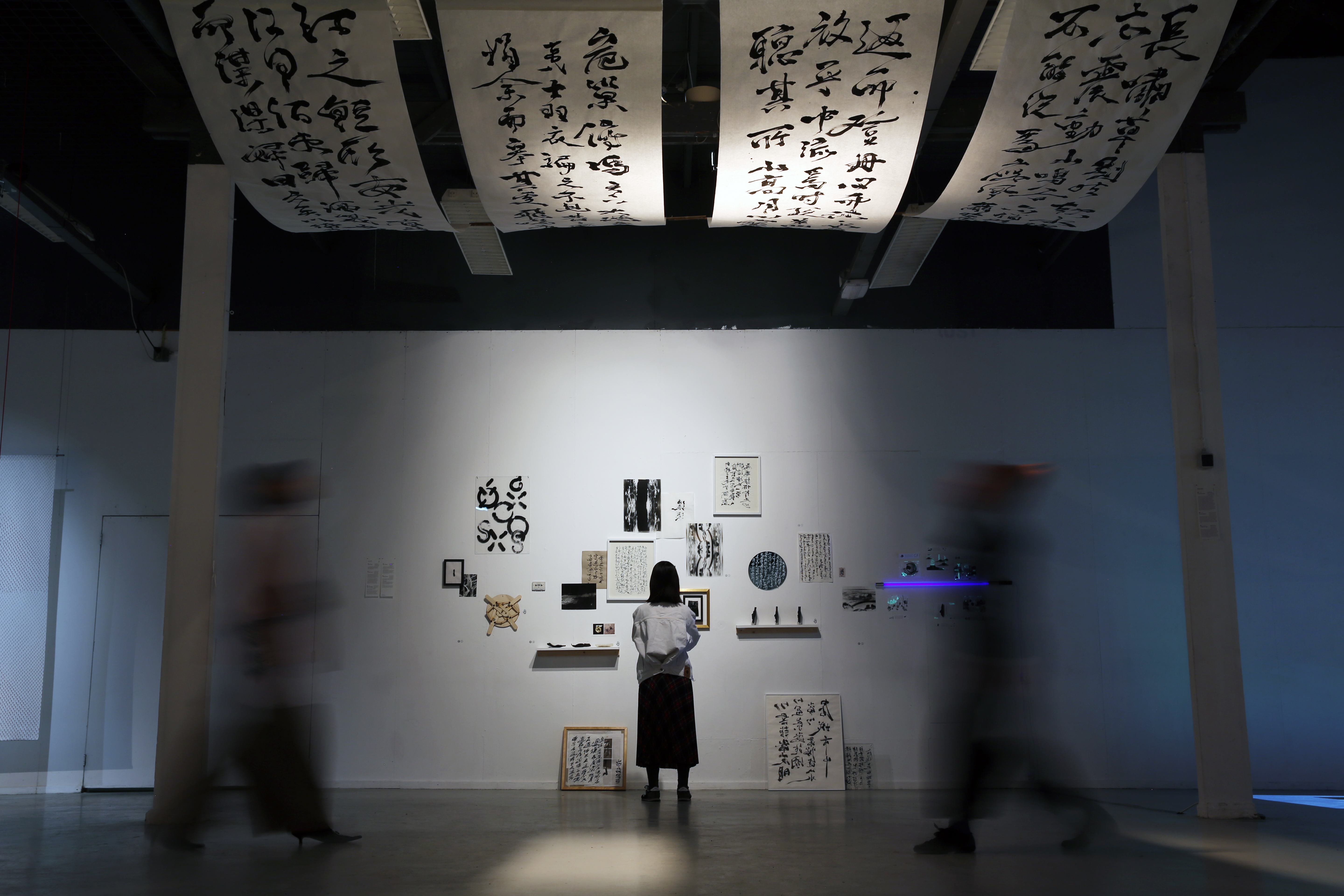 Chinese Calligraphy by Yu Tzu HUANG Yu Tzu Huang is an

Yu Tzu Huang is an Eindhoven based graphic designer, images researcher and visual artist, who works in the integrative realm of design and visual art, with the particular interest on the cultural identity research, political dimension in graphic design and contemporary ink art. For overcoming the pressure from studying, Yu Tzu started writing Chinese Calligraphy to release them and get energy from writing. It is more like meditation and diary as a mirror to reflect the invisible parts of her.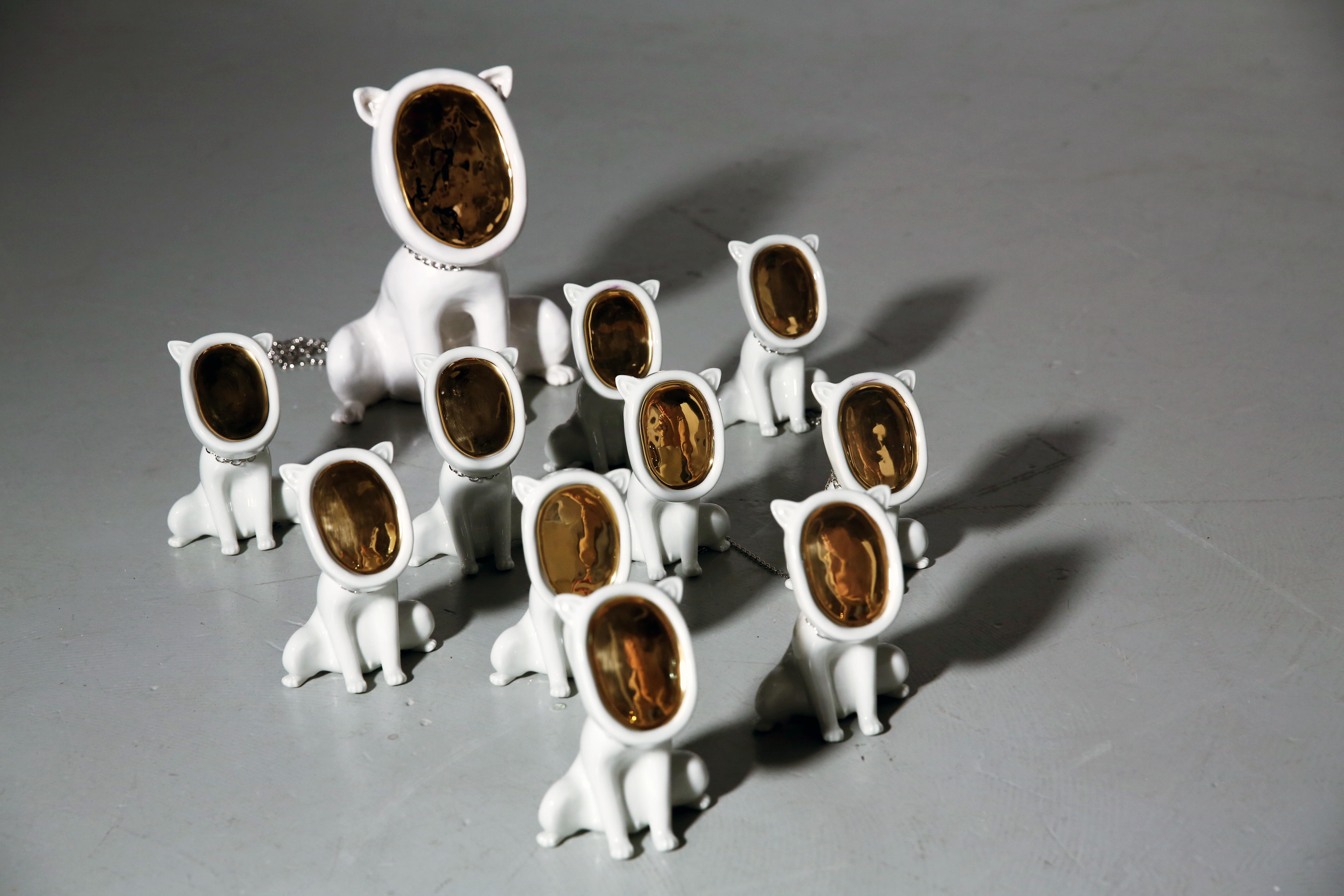 I am a dog by Woojai LEE
WooJai Lee is Korean - New Zealander designer based in Eindhoven, Netherlands.
Woojai likes to work with different materials, experimenting and exploring their hidden potentials. He works in both constructional and sculptural ways, mixing the qualities of the two to create unique style of works. They are highly influenced by his interest in materials, craftsmanship, drawing and sculptures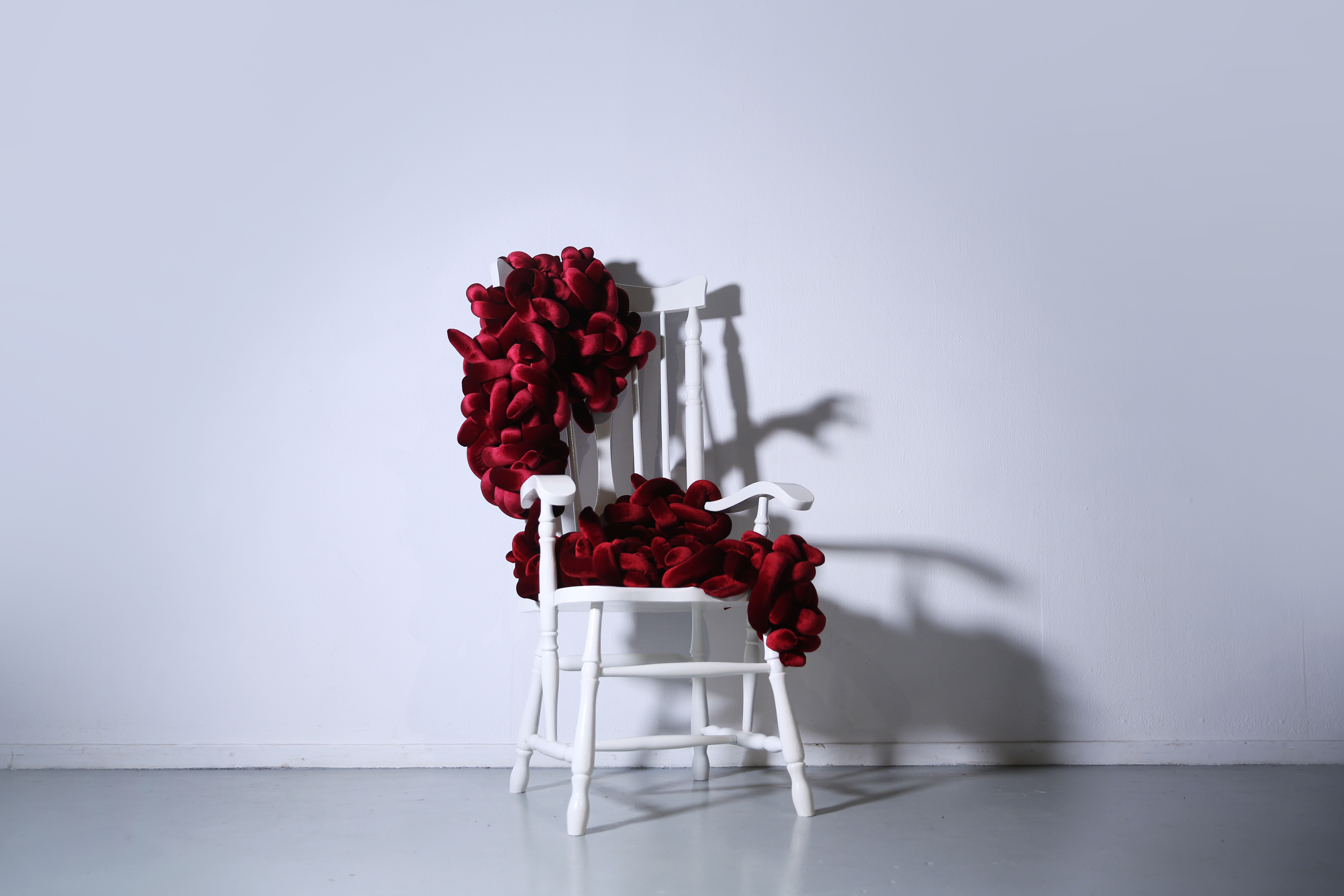 Collective Illusion 01 by Lu FAN
Lu Fan is a Chinese designer based in Eindhoven, the Netherlands. Lu is very interested in beauty and imperfection, starting with human defects such as mental disease, skin flaws, negative emotions...These ugliness are evidence of being alive, by applying these characters to daily objects, these objects become evocative. She's trying to create beauty from ugliness. Collective Illusion 01 by Lu Fan , Only other person can see my face and can tell who I am.
ARTISTS & DESIGNERS

CHAN Chaio Chun (TW), Yen-An CHEN (TW), Yi-Fei CHEN (TW), Lu FAN (CN), Ishtar HSU (TW), Yu Tzu HUANG (TW), Sojung IM (KR), WooJai LEE (NZ/KR), Pei-Ying LIN (TW), Timothy LIU (TW), Masaya KOCHI (JP/FR), Pao Hui KAO (TW), Soyoun KIM (KR)